---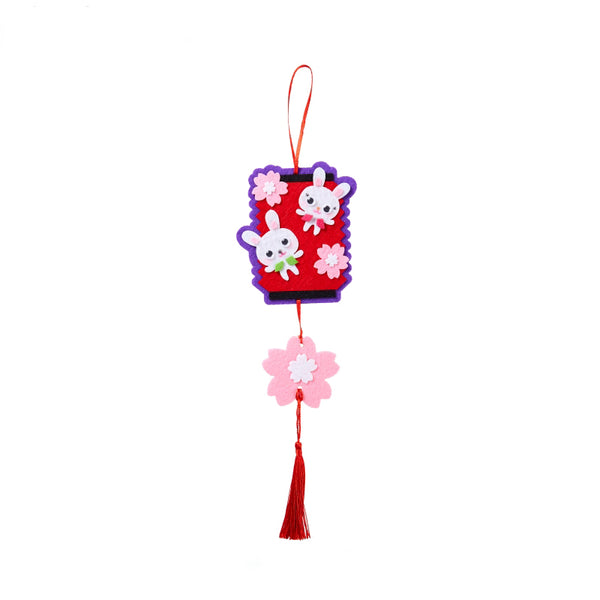 DIY手工藝材料包 - 中秋節掛飾

主題:玉兔燈籠
尺寸:13cm x 40cm (H)
材料: 不織布 / 繡線 / 活動眼仔

不織布配件的形狀都是預先裁好的,且帶背膠。 只需要按圖貼在一起即可。不需要膠水。

DIY art & craft set - Mid-Autumn Festival Decoration

Subject: Jade Rabbit lantern
Size: 13cm x 40cm (H)
Material: non-woven fabric/ silk tassels/ active Eye

Easy to craft.
The shapes of non-woven accessories are pre-cut, all with adhesive.
Just paste them together according to the picture. No glue is needed.